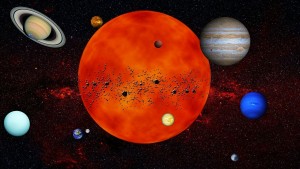 April 5th, 2016 – May 17th, 2016
7 Week Class
Tuesday Evenings
8:00 p.m. – 9:30 p.m.
Astrology is the art of predicting or determining the influences of the planets and stars on human affairs. It is a wonderful tool for self discovery. Enhancing one's awareness of astrology can lead to a wealth of insight into the world and personalities that surround you. Join in for a fun step-by-step approach to making astrology much simpler to understand.
This class is held once a week for 7 weeks.
Benefits of Taking This Class:
A better understanding of the basic nature of people around you
An awareness of how things flow in the universe
Compatibility and how to make relationships work
Understanding strengths and weaknesses to empower yourself and others
Understanding why some time frames in your life seem luckier than others
For more information, visit: http://www.pyramid-of-enlightenment.com/metaphysical-class-astrology-sun-signs.shtml