Intro to Tarot Class
With Mark
7 Week Class
Starting Sept 26th, 2016
Monday Evenings from 6:00 p.m. to 8:00 p.m.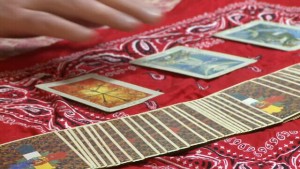 $160 or $150 cash discount night of class or $140 cash discount if paid in advance
Additional discounts are available for students that have already completed this class. Payment arrangements can be made.
Certificate given upon completion of class
Benefits of Taking This Class:
You will be instructed on how to use the Tarot as a tool for personal awareness and growth. You will be given instruction to help enable you with the ability to provide readings with Special Sensitivity, Proper Perspective and Spiritual Ethics.
Instruction will be provided that will allow you to raise your level of consciousness and gain a deeper level of awareness within yourself and the world around you.
All students must complete the basic class and display a level of understanding before advancing to any other level.
The Pyramid of Enlightenment is rapidly expanding and is continually seeking potential psychics. By taking classes and becoming certified through our organization, you have a better chance to pass the test that is required to become a psychic with the Pyramid of Enlightenment.
Call us at 317-899-7590 or visit our site to learn more http://www.pyramid-of-enlightenment.com/metaphysical-classes.shtml